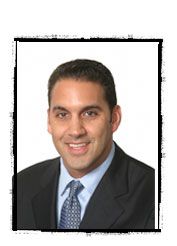 John Liporace
John Liporace is Managing Partner at Taylor, one of the world's leading consumer public relations agencies. Headquartered in New York City with offices in Los Angeles, Chicago, Charlotte and London, Taylor represents category-leading consumer product brands that build their business through sports and entertainment platforms.
John's knowledge and insight has been instrumental in creating fully-integrated marketing campaigns for consumer product brands at some of the world's leading corporations including Diageo, MARS and Proctor & Gamble. In 2007, he left Taylor's NY office to spearhead the launch of the agency's Los Angeles operation. He returned home to NY in 2008 and, along with his partners, happily accepted the Sabre Awards 2008 US Agency of the Year Award for Taylor.
In 2004, John founded the JLS Foundation (www.thejlsfoundation.org), a non-profit corporation providing networking opportunities and awarding grants for college scholarships to high school students from his hometown of Hoosick Falls, NY. The Foundation was created to honor the memory of his father, John Liporace, who died of Leukemia. John graduated Cum Laude with a B.A. in Communication Arts from Marist College. He resides in Greenwich Village.